Owner-operator Duane Cliatt, based in Nashville, has been selected as one of 10 semi-finalists in the Overdrive-Red Eye Radio Trucker Talent Search competition. He submitted a cover of Radiohead's 1990s hit, "Creep," which he says is a song he feels a lot of people, especially truckers on the road, identify with.
Cliatt has been singing since he was 7 years old and has been writing songs just about as long, though he says he got more serious about songwriting at 15 years old.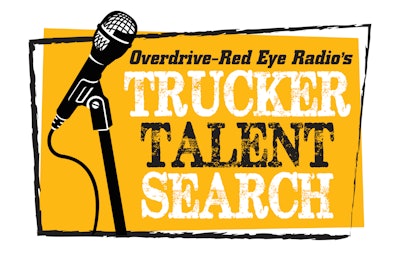 Judges will pick three finalists for the Trucker Talent Search competition. They will compete for the top spot by performing another song. Overdrive will air their final competition this summer in an evening streaming event, which will conclude with naming the winner.
That musician will win a full day's recording session at Jay's Place Recording on Nashville, Tennessee's historic Music Row, complete with backing provided by studio musicians, as well as song mixing and production. One or more recordings from Jay's Place, as well as a more detailed personal profile, will be published on OverdriveOnline.com.