When trucker-songwriter Tony Justice and fellow organizers conceived of this year's inaugural Large Cars & Guitars truck show event as a benefit to the Susan G. Komen foundation for breast cancer research, among those Justice called early on was Bryant D. Mann, owner of Maryland-based White Pine Paving and this impressive 1998 Cat-powered 379 tribute dump.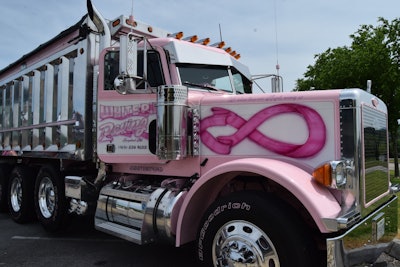 About eight years ago, Mann and company started a rebuild with intentions to continue using it in the paving/local-regional hauling business -- and, bonus, as a tribute to the memory of Mann's lifelong friend Debbie Schaffer. Yet "Ribbon Runner" has evolved to well more than a workhorse. In fact, as Mann told me in the video up top, the 1998 he originally purchased in 2006 has been fully retired from rough-and-dirty paving work and, during show season, is involved in a parade, truck show, cancer-awareness gala or other event pretty much every weekend around Maryland and in the region.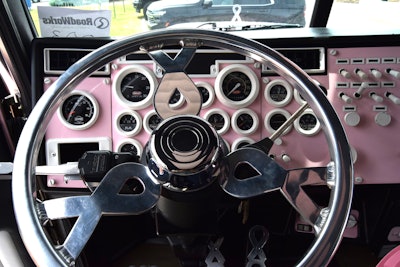 Being a breast-cancer-awareness-themed rig, at the Large Cars event "Ribbon Runner" held something of a place of honor. It was first truck you met walking in from the attendee parking lot.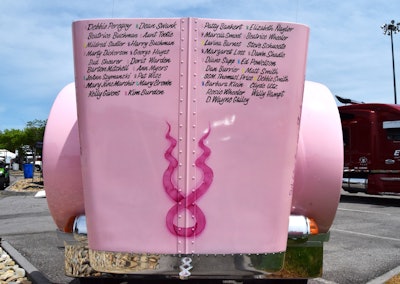 The Manns' giving spirit doesn't end at the truck -- or at Large Cars on the show lot. In the auction of the first positions in a Convoy for a Cure held Saturday, May 7, White Pine Paving gave $1,500 worth of proceeds the truck had collected via t-shirt sales and more for the fourth convoy position.