Husband and wife Jason and Megan Westgate, owners of J&W Trucking out of Pittsfield, Maine, showed off their ultra-custom 1999 Freightliner Classic XL at the 5th Annual Gear Jammer Magazine Truck Show in Keene, New Hampshire on a hot day in late July, where they jokingly referred to the rig as a "Poor man's Peterbilt."
Its real name? "Never Satisfied," which Megan said described her husband, the truck's primary occupant, to a tee. "The truck is never satisfied and neither is the driver," she said. "They both always want more. More chrome, more shiny, more everything."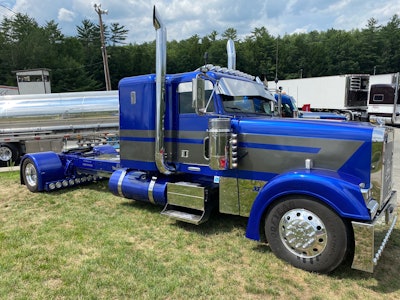 J&W has carved out a niche hauling cars to and from auction around New England, and in the winter, moving autos to Florida for the "snowbirds." Maine has the greatest percentage of second homes and part-time residents of all 50 states. Coordinating those hauls take up most of Megan's time these days, though she remains the truck's owner and used to team-drive it with her husband.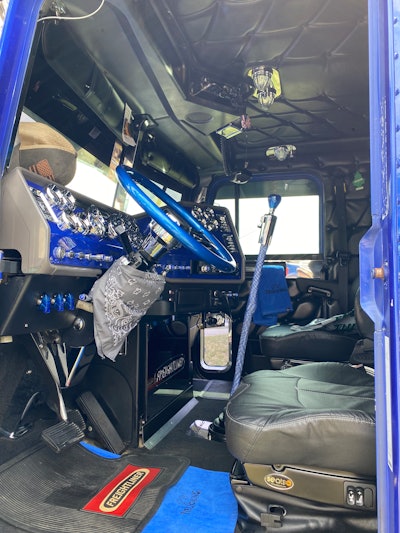 J&W geared the truck specifically for car hauling with a long wheelbase to accommodate a five-car trailer above the single drive axle, as well as a pre-emissions 500-horsepower Detroit engine with a 13-speed and 3:55 rears.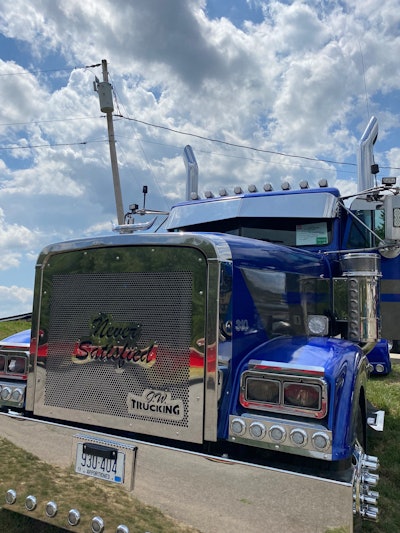 The special grille and overall look inside and out were "designed by myself and Emily Spencer of Roadworks," said Jason, with a custom 20-inch bumper from 4 State [in Missouri] and the stainless steel work done by Megan's brother-in-law."