When Iowa-based Brad Carman trained in 1997 to get his CDL at Southeast Community College in Lincoln, Nebraska, he was in the first class of CDL instructor Lyle Gruntorad. A few years ago he was on a run with a load of Bridgestone tires and stopped at the Bosselman truck stop in Grand Island, Nebraska. He saw a group of Southeast trucks there and "went in to see who the instructor was," Carman said. "Sure enough," it was Gruntorad, who was with students, and it turned out nearing retirement. Carman "told him I was still driving, and that it had been a good career for me."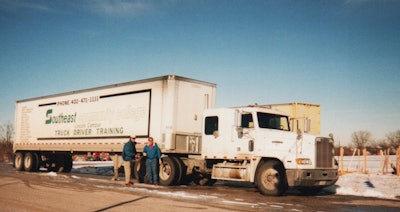 As memorable as the experience was, Carman added, it also brought him back to thoughts on his own training days. He remembers thinking then: "what a way to retire or go out, teaching the next generation."
On Friday, Carman will be 56 and is "feeling a little old" himself these days, he joked with me this week. But importantly, he's making good on that old thought and Gruntorad's legacy in his life and career, currently working with staff and administrators at Iowa Western Community College to stand up a CDL program there.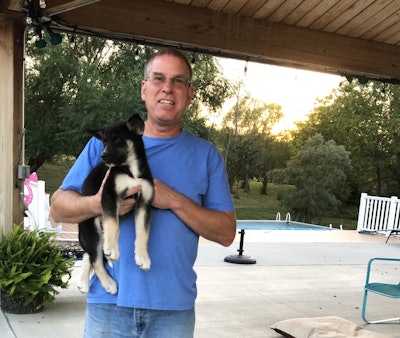 "When I saw that Iowa Western was starting a program, I wanted to be part of it" instantly, said Carman. Ideally, "I would like to make it as successful as the school that I had went to. I didn't know anything about driving a truck when I started. I knew I liked to drive," generally speaking, though, "and my dad had driven for Greyhound for 28 years. But otherwise I didn't know anything about it."
Community-college training programs have long been a refuge for new drivers with sometimes limited resources to invest in expensive training. The course at Southeast in 1997 was 10 weeks' worth of study. "I was down on my luck and completely broke," Carman said, yet his father, who'd investigated the course himself after he retired from Greyhound, "told me about the school and that it only cost $400 to go."
Carman didn't believe it, yet he's still got the invoice to prove it.